About Mr.Saurabh Goyal
, MBBS, MS, DNB, FRCS, FRCOphth
Mr. Goyal is a glaucoma & cataract specialist in London and Kent.
With nearly two decades of ophthalmology experience he strives to achieve excellence in his field with emphasis on improving outcomes and patient experience.
Positions
Consultant Eye Surgeon with special interest in Glaucoma- St. Thomas' Hospital of Guy's and St. Thomas' NHS Foundation Trust, London.
Honorary Lecturer – Kings College, University of London.
Specialist Fellowship Training
Mr. Goyal has done two glaucoma clinical fellowships at Moorfields eye hospital London and at St. Thomas'/Kings College Hospital, London.
He also did corneal and anterior segment fellowship training at St. George's and Moorfields eye hospital, London.
This unique combination of training gives him special expertise in dealing with complex cases.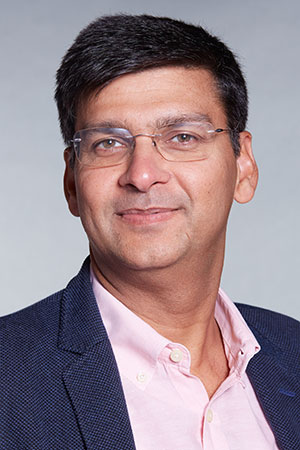 Extensive Ophthalmology Training
Saurabh trained in Ophthalmology in India and the UK and has visited centers of excellence in Asia, Far East, Europe and USA to enhance his learning.
He completed South Thames surgical training programme in ophthalmology and Higher Specialist Training (HST) in London and Birmingham.
He is on the specialist register of the General Medical Council.
Meritorious in College
Saurabh obtained a Silver Medal in Ophthalmology at the University examination and a place in the merit list of the final year MBBS examinations.
Academic excellence in School
Saurabh consistently achieved the highest marks in high school and won all 4 Gold Medals in the A level equivalent examination in School.
He also won the Silver medal of the National Talent Search Content, New Delhi and the Silver award of the Duke of Edinburgh Award Scheme.
Qualifications
FRCOphth- Fellowship of the Royal College of Ophthalmologists, London-2009
MRCOphth- Membership of the Royal College of Ophthalmologists, London-2002
FRCS (Ophthalmology) – Fellowship of the Royal College of Physicians & Surgeons of Glasgow-2002
ICO- International Council of Ophthalmology final assessment- (HQ, USA) 2000
DNB (Ophthalmology) – Diplomate of the National Board of Examinations, New Delhi, India-2000
MS- Master of Surgery (Ophthalmology), South Gujarat University, Surat, India-1999
MBBS- Bachelor of Medicine & Bachelor of Surgery, MGM Medical College, Indore, India-1999
Professional Memberships
Fellow of the Royal College of Ophthalmologists, London.
Fellow of the Royal College of Physicians and Surgeons of Glasgow.
Specialist Registration General Medical Council (GMC).
Member (Glaucoma section) of Association of Research in Vision and Ophthalmology (ARVO), USA.
Member of the United Kingdom and Ireland Cataract and Refractive Surgery Society (UKISCRS).
Member of the European Society for Cataract and Refractive Surgery (ESCRS).
Member of the United Kingdom and Eire Glaucoma Society (UKEGS).
Member of the All India Ophthalmological Society (AIOS).
Member of Association of Ophthalmologists Specialist Indemnity Scheme (AOOSIS)
Member of the British Medical Association (BMA)
Research, Publications and Presentations
Mr. Saurabh Goyal has over twenty publications and articles in national and international publications. He has over 30 presentations in national and international conferences and has written 2 book chapters on glaucoma surgery and corneal & external eye diseases. His research interests include early detection of glaucoma, laser and surgery in glaucoma.
He is an invited reviewer for the Journal of Glaucoma, British Journal of Ophthalmology and Journal of Ophthalmology.
He is principal investigator for international multi-centre randomized glaucoma laser and surgery trials- PTVT and EAGLE (EAGLE- Effectiveness in Angle Closure Glaucoma of Lens Extraction).
PTVT- Primary Tube Versus Trabeculectomy Study. He is one in only three specialists in the country who are part of this trial. St. Thomas' and Queen Mary's Hospital have the privilege to be chosen as two of the 15 sites in the world and two out of three sites in the UK.
EAGLE Trial is a multi-centre international trial to study the effectiveness of early lens extraction in patients with angle closure type of glaucoma as compared to laser treatment.
He is also a principal investigator for a UK wide randomized multicenter trial comparing glaucoma medications and Trabeculectomy surgery in Treatment of advanced glaucoma (TAGS- Treatment of Advanced Glaucoma Study).
He is also principal investigator for a regional randomized treatment trial called CONCEPT that compares phakoemulsification with phakoemulsification combined with ECP laser
Achievements
Trust award for the exceptional clinical/educational supervisor 2019.
Treacher Collins Prize for the best video presentation at the Royal College Of Ophthalmologists Annual Congress in Birmingham 2014. (Supervising author).
Gold Medal and the award for the best overall research paper at the United Kingdom and Ireland Cataract and Refractive Society (UKISCRS) annual conference in 2008.
Regional prize for the best audit presentation at South-East Thames regional audit competition in 2006.
Silver Medal in Ophthalmology in the final University examination in the undergraduate medical course.
Silver medal of The National Talent Search Contest, New Delhi.
Silver award of the Duke of Edinburgh award scheme.
Four Gold medals at final High school (A level equivalent) examinations for being the overall top student of the school and also getting the highest marks in science subjects.
Teaching and Training
Mr. Goyal is an expert glaucoma trainer. He is regularly involved in teaching and training other ophthalmologists, ophthalmology trainees, optometrists, orthoptists and nurses in the diagnosis and management of glaucoma.
He jointly runs a Trabeculectomy surgery wetlab at the Alcon training centre to teach young ophthalmologists regarding the basics and fineries of glaucoma surgery. He also teaches at the annual St. Thomas' laser course where all aspects of laser treatment are covered including practical hands on training.
He regularly lectures and examines optometry students at the City University, London in the diagnosis and management of glaucoma.